Sales Calls: What I Wish My First Sales Manager...
by Adam Metz, Senior Marketing Manager At UberConference, I do a ton of calls - usually 1 or 2 every day. I've been doing conference calls since I was 21. I began my career in sales, selling hardware and software for a Fortune 500 Chicago tech company. This was 1999, and one of the things that the company didn't tell me, when they were recruiting me, was that I'd be spending 7 or 8 hours a day...
UberConference Chosen for Google I/O Developer...
by Brian Peterson, co-founder and VP of Front-End Engineering Today we announced that UberConference will showcase its packaged app in the Google I/O Developer Sandbox on May 16 & 17. Google I/O is an annual developer conference featuring highly technical, in-depth sessions, and showcasing the latest from Google's product teams and partners. The UberConference team has been invited to...
The Evolution of WebRTC
by Nick Foster, Senior Software Engineer So, what is Web Real Time Communication (WebRTC), anyway? The idea isn't new but people who use voice and video conferencing are beginning to hear it every day. At UberConference we use it to make it easy to join conference calls over the Internet from anywhere. WebRTC allows real-time voice, video, and data to stream between two people using a web...
Being Bold at SVB's CEO Summit
It's always a pleasure to speak at local events hosted by prestigious organizations such as Silicon Valley Bank, so we were pleased when Craig was invited to present at their 2013 CEO Summit on the topic: BE BOLD. Craig's own experiences at Dialpad, Yahoo, GrandCentral and Google certainly informed his presentation but he reached further back in history to examples that resonate with us today from...
Judging at DEMO Mobile
Demoing your startup's new product without PowerPoint is tough. Competing for an award judged by two very experienced CEOs and a highly respected VC is even tougher. Hosted by former TechCrunch co-editor (now current DEMO Conference Exec Producer) Erick Schoenfeld, the inaugural DEMO Mobile in San Francisco had UberConference CEO Craig Walker sitting with Garrett Camp, Founder & Chairman of...
Deep Dive Into Mobile Wrap-Up
We're pretty big fans of mobile here at Firespotter  - so far we've released 4 mobile apps in the last 18 months. So, when a great mobile conference like the sold-out D:Dive Into Mobile comes up, we had to be there. Where else can you get a line on where mobile technologies are going and hear from all of the movers and shakers in mobile in a jam-packed 2 days? Hosted by Bay Area journalists Ina...
Google Apps Users: How to Book UberConference...
by Susan Metz, Director of Marketing, LTech, Google Apps Premier Enterprise Partner Learn how to add UberConference lines as "resources" in Google Calendar to quickly add UberConference meeting information to Google Calendar events. At LTech we email, schedule, and manage our documents exclusively in the Google Apps Cloud. As a Premier Google Apps Reseller and Amazon Consulting Partner, we're...
Party All Night With UberConference
Ever wanted to dance all night with the team from your favorite visual conference call service? Want to meet hundreds of cool people from the Bay Area startup scene, while overlooking a stunning view of the San Francisco Bay? Next Friday night at 8pm, it's all happening at One Ferry Plaza, on the San Francisco waterfront. And we're bringing a ton of goodies (American Apparel t-shirts and bottle...
Designing for the Best Conference Call Hold Music
At UberConference we strive to create the best conferencing calling experience ever, and that extends even to the smaller details like the hold music people hear when waiting for a conference call to begin. Hold music may seem more like a necessary evil than an area for innovation, but we view it as another opportunity for us to touch our users in a positive way, and maybe even make their day a...
UberConference sponsors the Founder Showcase start...
It was awesome to sponsor the Founder Showcase, one of the top Silicon Valley startup events. That's where UberConference was last night, on Microsoft's Silicon Valley Campus down in Mountain View, CA. The Founder Showcase began in 2009 as a small quarterly event but now has grown into a 500+ person extravaganza regularly attended by entrepreneurs, investors, and journalists. Startup founders can...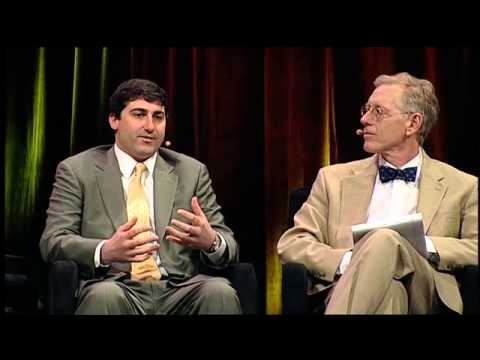 UberConference at Startup Grind event with Matt...
It was great sponsoring the Startup Grind event last night that featured the fireside chat with Matt Rogers, co-founder of Nest. The event was packed, and it was nice to see the big turn out and have the opportunity to meet a bunch of new people. It was also cool to be back in Google Start Up Labs, where the event was hosted, which was also the first office for Firespotter, though in those early...
UberConference Chosen for Enterprise Connect's...
We are happy to announce that UberConference is one of the four startups chosen to present by Enterprise Connect at its Innovation Showcase. Enterprise Connect is the leading conference and exposition on enterprise communications and collaboration and is taking place in Orlando, Florida March 18-21, 2013. UberConference provides those on a teleconference with a broad range of easy-to-use tools...
Control how notifications are sent to conference...
UberConference is about simplicity. So when you invite someone to a conference call, we make sure they get notified either by email or by text. Although this works great for the vast majority of your contacts, there are a few technology lovers out there with more than one or two phone numbers (our very own Craig Walker comes to mind :-). In such cases, you may not want them to be notified about...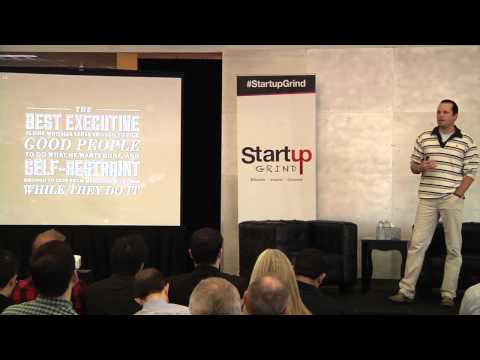 UberConference Announces Google Apps Reseller...
We are happy to announce today the UberConference Google Apps Reseller Program. UberConference is a next generation audio conferencing service with a unique, visual interface. UberConference's new channel partner program will be launching with Premier Enterprise Google Apps resellers SADA Systems, Dito, Sheepdog, LTech and Agosto as its principal partners. "Partnering with these world class...
ÜberConference at ITEXPO and StartUpCamp7
It was great being at ITEXPO last week. We met a lot of interesting people at the event and had a great time! ÜberConference was proud to be a sponsor of StartUpCamp7, a great event for early-stage communications companies to showcase cutting-edge technologies and business ideas. Our CEO, Craig Walker, was one of the judges. He was also part of the panel, The Future of Service Providers - Dumb...
Making business meetings more productive with...
Want some tips on being more productive in your business? You'll want to check out the latest ebook from Evernote Productivity Ambassador, Joshua Zerkel. The ebook Evernote @ Work, The Ultimate Guide to Implementing Evernote in Your Business has a number of tips on using Evernote to be more efficient. ÜberConference is one of the Evernote integrations mentioned in the book, and is...
Schedule conference calls from Google Chrome in...
Got a need for speed? Now you can schedule conference calls even quicker, right from Chrome. All you need is the new ÜberConference Chrome extension that is now available in the Chrome web store. Once you install the extension, you will see the ÜberConference logo in the top right of your Chrome browser. When you click that icon, a window will appear that will let you immediately start or...
Share Evernote notes and Box files in conference...
Want to share a presentation during a conference call? Or a meeting agenda for people to follow? ÜberConference now makes it simple for you or anyone in your conference call to share notes, documents, and files with everyone else on the call. For free. See how it works: Creating an intuitive document management system takes smart thinking, and companies like Box and Evernote do a great job with...
Dial into ÜberConference from more than 40...
Do you have international conference calls? Now people from all over the world can dial into your conferences with their phones. Today, we're happy to announce conference call international access numbers in over 40 countries across Europe, Asia and South America. Participants in ÜberConference calls can use these in-country local numbers to avoid expensive international calling rates when calling...
We're up on the CES 2013 Great Wall of Apps
The big trend at this year's CES is 'mobile first'. The Consumer Electronics Association (CEA) says this is the largest app event in the world! And our newly released mobile apps for iOS and Android are a part of it.  Check us out on the Wall of Apps, right in front of the North Hall: And a close up of our display: This is Brian Page from Vice and he is awesome! He's...
5 tags
How to get the most out of the UberConference...
Just in time for Christmas. The brand new UberConference Android app has hit the Google Play store. We've created this and the brand new iPhone app with some great features. First, the app finds the contacts already in your Android and adds them into your conference call for you. You just click on the person's name to add them to the call.  Notice you can add several of your contacts to...
5 tags
How to get the most out of the UberConference...
Just in time for Christmas. The brand new UberConference iPhone app has hit the app store. We've created this and the brand new Android app with some great features. First, the app finds the contacts already in your iPhone and adds them into your conference call for you. You just click on the person's name to add them to the call.  Notice you can add several of your contacts to the call...
UberConference iPhone and Android apps are here!
Visual conference calls on your phone? There is an app for that. And it's free! We are excited to announce the release of iPhone and Android apps for UberConference.   The new apps have the cool features that make UberConference great for conference calls, and are specifically designed for the mobile experience.  It's simple to keep track of your calls, create instant conferences on the fly, and...
ÜberConference Pro Accounts - Let Someone Else...
Need someone to schedule conference calls on your behalf? Until now this was only possible by sharing your password with someone. We know that's not something most people want to do. So we changed that. Starting today, UberConference Pro users can delegate their account by creating an administrator password. This allows someone else to schedule and edit calls on your behalf. To create an...
11 tags
UberConference is in the finals for the Most...
Things are really rolling here at UberConference. And now it seems we've made it to the finals for the Cloud Awards!  In case you didn't know, the Cloud Awards identify and celebrate excellence in the field of cloud computing, with categories including Best Cloud Infrastructure, Data Innovation of the Year, Developer of the Year, Most Promising Startup (that's what we're...
Help UberConference Raise $10,000 for Smile Train...
At UberConference, we believe all children deserve a normal life. Sadly, every year, over 170,000 children are born with a cleft lip or palate. Most in the developing world cannot afford the necessary surgery to correct this. They cannot eat or speak properly and many are not allowed to go to school or hold a job. The good news is every single child with a cleft lip or palate can be helped with...
3 tags
5 tags
ÜberConference Features
Did you know you could put earmuffs on a participant if you want to talk privately with others? Or that you can have a group chat during a call? Or set up recurring conferences?  ÜberConference has a number of features you may not know we had, so we put together a new feature page with more details on some of our popular features.  Here are some of them: SIMPLE No PINs - Join calls without the...
3 tags
Vote sexy. Vote often. Vote UberConference for...
Nominations are open for the Crunchies, TechCrunch's annual competition and award ceremony to recognize and celebrate the most compelling startups of the year.  This year there's a new category on the list, Sexiest Enterprise Startup. We're in it to win it on this one, but we need your help to get there. If you think we're sexy and you know it, please take a moment to head on over to the...
5 tags
Dial into ÜberConference calls from anywhere right...
Hold the phone! …or maybe that should be hold the browser! Now you can make a phone call  with your computer. New WebRTC technology lets you call anyone with just a click in your Google Chrome browser.  It's simple, high quality audio and it's free! This is great for allowing international participants to join your conference calls without calling a U.S. phone number. It also means you can...
5 tags
7 tags
ÜberConference is a silver sponsor of gSocial 2.0,...
As avid users of Google Apps, we at ÜberConference are proud to be silver sponsors of gSocial 2.0, the largest independent event for resellers and independent software vendors that offer Google Apps solutions for business and enterprise customers. The event is this November 12-13 in Sunnyvale, CA, and offers a number of sessions and opportunities for sharing best practices and networking with...
6 tags
Toll Free Conference Calls Are Here!
Give an extra professional touch to your conference calls with a toll free number. Toll free makes it easy for people to dial in from any phone without worrying about long distance charges. With ÜberConference toll free conferencing you get unlimited toll free calls and all the ÜberConference Pro and regular features for just $20 a month. Traditional toll free conference call providers charge by...
5 tags
Announcing ÜberConference Business
We have been taking care of business at ÜberConference this past month…literally!  It's exciting to announce a set of new features that further optimize how UberConference can be used across businesses and organizations.  We launched ÜberConference for Google Apps, rolled out toll free ÜberConference numbers, and now offer ÜberConference Business accounts. If your business is like ours and...
10 tags
ÜberGiving Thanksgiving Giveaway! Win an Evernote...
We're giving away 5 Evernote Moleskine notebooks + 3 months of Evernote premium with every notebook this week! Tell your friends about ÜberConference on Facebook and Twitter from now through November 23 to get a month of ÜberConference Pro plus enter for your chance to win some other über cool stuff! Prizes: Automatically win a free month of ÜberConference Pro just for tweeting or sharing...
10 tags
6 tags
Go Ahead and Start Without Me
New feature for UberConference Pro users! Now you can set up a conference call and not even be on the call. It's great for times when the boss is running late or when the organizer may not be in the meeting.  We call this new feature "Start Without Me". Here's how: 1. Click the "New Conference" button in the upper right corner of your "My Conferences" page. 2. You'll see the new feature...
6 tags
ÜberConference App Now in Google Chrome Store
Use Chrome? If not, you don't know what you are missing. Chrome is a great browser for speed, security, ease of use and it offers the flexibility to integrate apps like ÜberConference right into Chrome. Installing the ÜberConference Chrome app is simple, and lets you click to visit ÜberConference when you open a new tab in your browser.   To get the app, just visit the Chrome Web Store and...
8 tags
Google Apps user? UberConference now in the Google...
Great news for Google Apps users!  Now you can get ÜberConference in the Google Apps marketplace, and run it right from your business Gmail or other Google Apps.  Once you add the ÜberConference App, everyone in your Google Apps domain will be able to see ÜberConference in the "More" drop down list of the menu bar.  Just click to log into ÜberConference whenever you need it. For those that...
8 tags
The first 100 people to tweet this during #FailCon...
Today only! The first 100 people to follow us and tweet during FailCon win a whole month of UberConference Pro absolutely free! Here's how to win: 1. If you don't already (and yes, we check) Follow @UberConference on Twitter. You must follow @UberConference to win. 2. To enter, tweet: First 100 people to tweet this during #failcon win a month of UberConference Pro FREE! Follow @UberConference...
3 tools to help you rock the work-from-home life...
Spreading your nasty germs around the office is a great way to upset your coworkers. But for some reason people still come into work when sick. They may just not have the time off, feel obligated to be there for the big meeting or perhaps just can't get enough of their cubicle?…Whatever the reason, don't be that guy/gal! Seriously, stay home. You can still get your work done, rock the big...
6 tags
Get your own ÜberURL to see all of your calls!
One of the great things about ÜberConference is that you can see who's on the conference call and who's talking at any given moment. For instance, the person speaking during your call shows up at the top. Being able to see both who is invited and who has already joined helps kick off the call smoothly by avoiding extra rounds of "Who's here?" and "Who are we waiting for?" You don't have to wonder...